What is "Vegan" Jewellery?
I get asked all the time what I mean by vegan jewellery.
Traditional jewellery making uses many animal derived products and I have eliminated all of these. The obvious things being leather, suede, pearls, shells etc. which are traditionally used in final pieces but also the process of making jewellery involves many non vegan products. These include rawhide hammers, leather sandbags and aprons, beeswax, cuttlefish bone, egg, polishes, glues etc. 
​I do not use any animal derived products in any part of my jewellery making.
Meet the Maker
I'm Libby, the face of Talisman Kind. I have been making jewellery since early 2013 on the beautiful North Yorkshire Coast. I use traditional silversmithing techniques, hand stamping, electroforming and eco-resin to create my pieces. I love making timeless pieces that will be treasured forever. I use eco-friendly materials such as recycled sterling silver and gold, ethically sourced gemstones, hand picked seaglass and eco-resin. All of my processes, as well as myself, are vegan.
Your order plants a tree with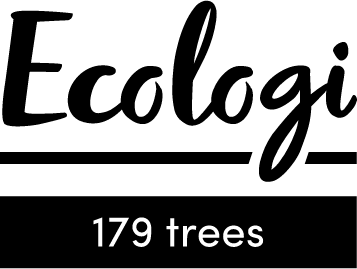 We are a proud member of The Guild of Jewellery Designers
We are a proud member of The Vegan Traders Union